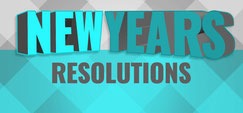 Start the New Year off right with a resolution to avoid unrealistic expectations for your cold calling efforts in the coming year. This may seem straightforward, but setting realistic expectations actually requires quite a bit of consideration about your company and the marketplace, as well as understanding the process. Answer the following questions and then you'll be able to set realistic expectations for your lead generation campaign.
About your company and what you sell
What are your goals?
Where is your revenue now and where do you want it to be in 1 year? In 2 years?
What are the biggest opportunities and the biggest threats to your business?
Does your brand communicate a unique and powerful message?
About the marketplace
Who is your target audience? How would they best learn about your company?
Who are your competitors? What sets you apart from your competitors?
What is the greatest flaw in your industry as your prospects may perceive it?
What is your value proposition? What does your company offer that is considered value-added?
Why do customers buy from you?
About the process
Has your sales team been trained on these key areas about your company, your audience and your competitors? An effective campaign cannot be realized without imparting this information to the team.
A call campaign takes 6-9 months to ramp-up. Do you have the patience to see it through?
Calling from a cold list requires scrubbing which increases ramp-up time. Do your expectations account for this?
Without answers to these questions, your campaign will fall short of your goals. A lack of understanding of your business means a much higher chance of things not going according to plan. Once you have gathered all this information, then you can set realistic time frames and outcomes. Cold calling, if done correctly, is an investment that will pay off in the long term.