Who We Work With
Companies who need help achieving sales goals
Business Owners and Leaders who are challenged to identify and
create new leads and feel their Sales Teams need stronger skillsets
Our Solutions:
Our Inside Sales/Lead Generation Team
Call Center In a BoxTM
Close the DealTM
Sales Organizations Rely on One of a Kind Sales
Any organization that understands the impact of a full sales pipeline on cash flow, and needs to strengthen its pre-sales process, sees the value of working with One of a Kind Sales.
You are a good fit for One of a Kind Sales if:
You manage a sales team that is falling short of their sales quotas
You own your own business and are challenged identifying and converting qualified leads
You are a sales professional who is not a strong cold caller and is challenged keeping your pipeline full of qualified leads
You are an expert in your field, but you are not comfortable making a first contact
Industries that we work with include: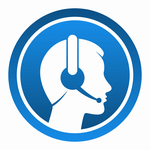 Payroll
Insurance
Technology
Education
Public Relations
Marketing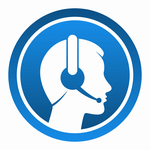 Sales Training
HR Training & Consulting
Publishing
Commercial Cleaning
Logistics
Commercial Real Estate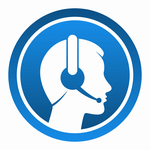 Extended Warranty & Repair
Cost Containment
Commercial Moving
Commercial Printing
Medical Review Services
And more…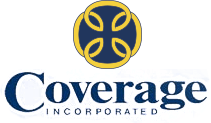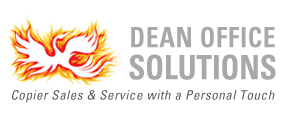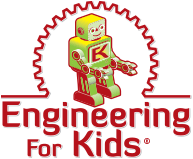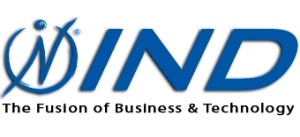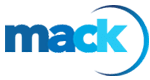 What Our Clients Say About Us
I wanted to take a minute to thank you for the service you provide.
In sales, we are called on to wear many hats. Often this means long days with busy schedules. The easiest part of which is call on clients and prospects for appointments.
Working with your team, this part of my business is being handled. Knowing that there is a consistent, professional, and ongoing stream of phone calls gives me the peace of mind to focus on the areas of my business that need my more direct attention. Additionally, Tim's professionalism gives my business the appearance of a larger, well-trained staff.
I have also gained ideas and motivation through your emails and phone calls. Imagine having a well-motivated and eager staff representing my business.
Thank you for everything.
Every in-person appointment One of a Kind Sales scheduled for me either led to immediate new business, developed into relationships which resulted in longer-term business, or, at the very least, gave me a deeper understanding of my potential clients' needs.
I began working with One of a Kind Sales five months after becoming active with Engineering for Kids. My original marketing plan was to use direct mail and email campaigns. After a very tepid response, I realized that I needed a much more direct and personal form of marketing. While I had a clear plan in mind, I was new in the business, had a massive volume of things to do, and could not dedicate substantial resources to this activity.
Nancy Calabrese and I went through a well-planned and thorough on-boarding process whereby she and her colleague, Chip Hartnett, worked closely with me to develop a solid understanding of the business, of the main selling points, and the list of potential contacts.
Constant, ongoing communication with One of a Kind Sales was crucial! Based on feedback from the field, we were able to adjust our original plans for an even more targeted approach.
The result was: a substantial number of well-qualified, in person appointments, leading to closed new business and increased revenue.
"Revenue is the lifeblood of every company. Companies who are not growing are dying. For a company to grow it must continually find new prospective customers. One of the biggest challenges for many business leaders is getting their salespeople to effectively prospect for new business. Nancy Calabrese built a successful company, One of a Kind Sales which uniquely fills that void for many companies. She has built a successful team of professional appointment setters. Nancy invests in on-going reinforcement training to refine their consultative phone skills and to continually raise the bar."
"I not only train her team but I have engaged One of a Kind Sales to help expand my client base in NJ. While I am out in the field training my clients, her team is on the phones uncovering new opportunities for me. The results have impacted my top line revenue with a consistent flow of new appointments which led to many new clients that I would never have otherwise connected with without the resources of her team. I confidently recommend her company's services to any organization who needs to build their pipeline of qualified prospective clients."
I've had the pleasure of working Nancy and the rest of the OOAKS Team for the last 4 months and have been overly satisfied with the results from their efforts. OOAKS has a wonderful system aimed at sourcing qualified prospect meetings that works!  Nancy is an excellent leader, providing setup and oversight on my account, and Randy & Dan have done an excellent job as callers. They take direction, learn from previous calls, overcome obstacles and have great follow through.  Weekly calls with Randy ensure that callers have answers to their questions and that I've gotten all that I can from prospect calls and meetings. On average, I'm speaking to or seeing between 1 and 4 new prospects a week!  Their success with my first campaign prompted me to engage them for a secondary campaign as well; I'm looking forward to kicking that off shortly and seeing excellent results.  I would highly recommend Nancy and her team to anyone looking to constantly feed their pipeline with well qualified leads while avoiding those dreaded cold calls!!!
I highly recommend Nancy Calabrese and One Of A Kind Sales.
Their professionalism, expertise and hard work in helping me to find new customers and generate sales has been invaluable to me.
Nancy and her staff of professional marketers helped us to identify the most qualified sales leads and to develop the scripts needed for effective telemarketing. Their enthusiasm for what they do is infectious, and their knowledge of business development has been a tremendous asset to us.
Having Nancy's staff take over the daunting task of researching leads, cold calling and appointment setting has not only increased my options for getting in front of potential clients, but it's allowed me the time to focus on clients' needs and close the sale.
I look forward to a long, prosperous relationship with Nancy and One Of A Kind Sales.
At IND our focus is customer service. People rely on us to be there when they need our services, which means we don't always have the time to set up appointments with prospective clients. Over the years that we worked with One of a Kind Sales, they were very effective at laying the groundwork for us to have a conversation with prospects by utilizing their own inside sales technique. Bill Scully, our team leader at OOAKS, was always professional and a pleasure to work with. There's no doubt in my mind that OOAKS was committed to our company and our goals.
I was initially a skeptic of lead generation companies; that skepticism has completely dissipated after working with One Of A Kind Sales for almost two years.
I am the VP of Business Development for Talent Curve, LLC, a Career counseling company. My time is valuable and like many other executives there seems to never be quite enough of it. OOAKS provides Talent Curve with qualified new prospects weekly. This allows the sales team to do what they do best…sell and close. It is also a morale booster. I've never had a salesperson that simply couldn't wait to prospect.
The owner, Nancy Calabrese, is hands on and meets with Talent Curve weekly for updates. My prospecting assistant (as he is fondly referred to at our business) is literally a part of our sales team. He is organized and diligent. It is definitely a seamless and symbiotic relationship.
This company comes with my highest recommendation, I would be happy to furnish additional information.
Nancy is an efficient and focused individual that executes on building outbound sales and generating customer rapport. We had the good fortune of working with Nancy to address early pain points with our customers and identifying some of the core needs that those customers had. Nancy was crucial in putting together sales material and building a repeatable process than can be easily followed. I recommend her to anyone interested in building a strong outbound sales program.
When you work with One of a Kind Sales, you work with a team that will treat your business as if was our own. If your organization needs help generating qualified sales leads and achieving sales goals, we'd love to talk to you.
Contact us.
Find Out How We Can Help Your Business