The Inside Sales Solution
Take Control of Your Lead Generation!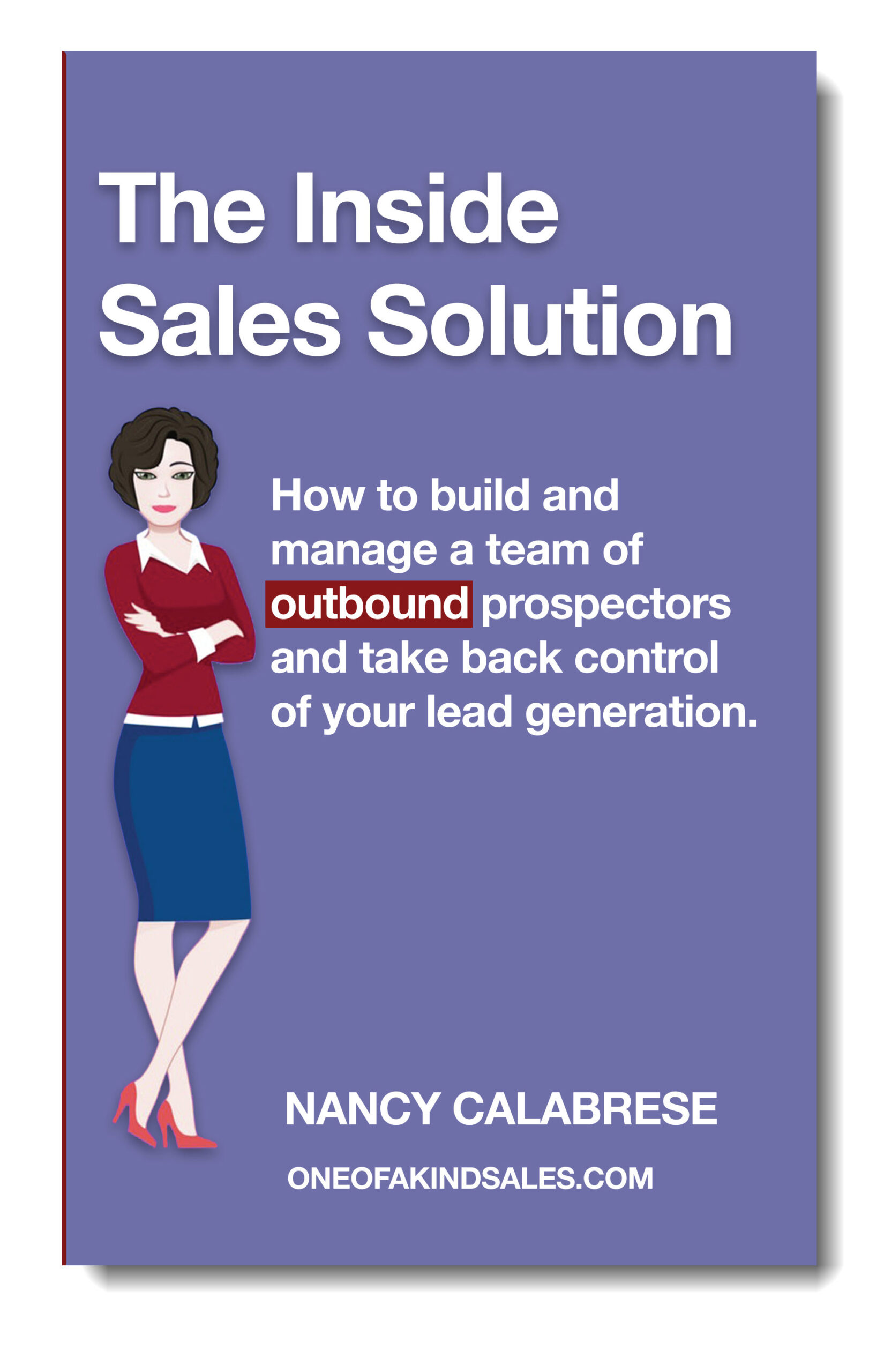 How To Build and Manage a SUCCESSFUL Team of OUTBOUND PROSPECTORS and Take Back Control of Your Lead Generation!
I'll cut right to the chase. This book is unabashedly about picking up the phone and dialing your next customer, engaging them in a conversation about something that's good for them—the solution you're selling—and starting a relationship that leads to a sale.
In other words, cold calling.
Outbound Prospecting is More Important Than Ever – Here is How To Do It RIGHT!
Direct outreach, as you'll see in this book, puts one channel of new business development 100% under your control.
I'll show you that, if you have something that customers need, your success is the predictable outcome of a series of activities.
I outline the key components that you must put in place to develop a successful outbound prospecting program:
To drive consistent, qualified leads and sales
To establish the accountability and transparency needed to drive real results
To form a foundation, on top of which you can build your other (long-term) inbound marketing efforts.
Get your copy of the Inside Sales Solution TODAY!

Click on the link below to download a FREE digital copy of The Inside Sales Solution!