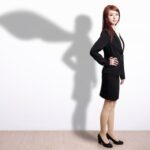 We all like to think that our company is unique. In reality, there are hundreds of companies just like your own vying for the same business. Perhaps your product or service offering is different in some way. But ultimately what sets each of us apart is our sales approach. Cold calling, like outside sales, requires an approach that will make you stand out from your competition, get you appointments, and lead to closed sales. Here's how to use cold calling to differentiate yourself.
System. A systematic approach to cold calling will help drive the success of your team. More importantly, a well thought out and executed sales process will make the salesperson and your organization come across as more professional to the prospect.
Attitude. Don't think of it as cold calling, think of it as discovery. You are on a fact-finding mission to find out what problems the prospect is having that you may be able to solve. Make the call about your prospect, not about you. Project enthusiasm and energy through your tone and actions.
Messaging. Cold calling is all about messaging. If you don't sound different from all the other calls the prospect gets, you won't be successful and the call will end in a hang-up. When you stand out, the prospect will listen. Once they are listening, the conversation turns to uncovering their pain.
Relationship Building. Engaging in conversation with a prospect on the phone, and learning about the prospect's needs, goes a long way toward generating leads and closing the sale. Being a good listener and building a relationship is key in setting yourself apart from competitors.
Perseverance. You may not get through to the prospect the 1st time, or the 5th time, or many more times thereafter. Even when you get through, they may not need your product or service at that moment. What will impress your prospect is being there when they do need what you have to offer.
Time. Cold calling is not a one-and-done undertaking. Some industries require more nurturing than others. For example, in insurance there are thousands of brokers competing for the same business so it will be necessary to invest more time to be successful. Regardless of the industry, lead generation takes time to nurture, build a relationship, and understand the prospects issues and needs. Your prospect will appreciate the time and effort you have devoted to talking with them.
Without investing in these aspects of lead generation, you will seem like any other company out there, and your cold calling effort will fail.