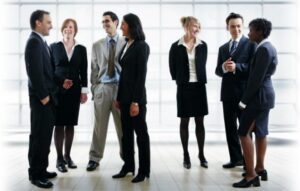 In networking, a handshake is used to introduce yourself. It conveys a willingness to engage with someone that we don't know or don't know well. In the course of networking, we've all shaken a countless number of hands. Sometimes it leads to business relationships, but more often than not, it doesn't.
Cold calling is like a handshake in that it is a way to introduce yourself to a potential business partner. Like networking, cold calling is the beginning of the sales process. However, the difference is that cold calling is more effective at turning introductions into business.
Unlike networking, cold calling, when done correctly, is directed to very specific prospects, with a very targeted message. Cold calling is comprised of a series of specific deliberate questions that engages a conversation about the prospect's pain. Well-developed cold calling uncovers issues and challenges that can be used to formulate a more productive sales call.
Cold calling is a no-pressure conversation. It nurtures the relationship, which a lot of hand shaking can't do. It is a means of digging deeper so you can learn more about the prospect and they learn more about you. The cold calling process is more productive in bringing in the highly qualified leads that you need.
For most people cold calling is the most avoided part of the sales process. Most would rather have root canal than undertake cold calling, but a well executed cold calling process is more productive than hours of networking and shaking hands.